Meet the Team
EMS Degree Leadership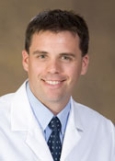 Assoc. Medical Director, Banner-UMC Tucson Base Hospital
Medical Director, Tucson Fire Department
EMS Fellowship Director
Dr. Gaither is the Director of the EMS degree program. He develops and oversees the curriculum and teaches several of the EMS courses. He is also the Medical Director for several outside agencies and develops continuing education curriculum for paramedics and EMTs.

Manager, EMS Degree Program
Steve is the EMS Degree Program Manager responsible for course scheduling, faculty and instruction support, D2L administration, program management, and overseeing advising and student support. Most recently, Steve was the Director of the full-time MBA program at the Eller College of Management and previously the Coordinator of Gap Programs at Elon University. Steve has worked in higher education since 2011. In his space time, Steve enjoys coaching youth sports, playing golf, hiking, cooking, and spending time with his family.
EMS Degree Faculty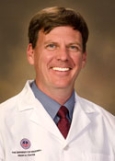 Asst. Medical Director, Prehospital HAZMAT Operations
Medical Toxicology Faculty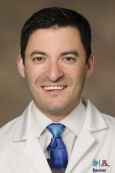 Disaster Medicine, EMS Faculty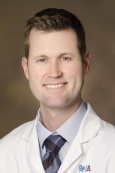 Director, Combined EM & Peds Residency
SQ Education Track Director
Dr. Leetch is the faculty lecturer and developer of the Advanced Pediatric Pre-hospital Emergency Care course in EMS degree program. He is dually trained in both Emergency Medicine and Pediatrics. He is dedicated to training healthcare providers in the acute care of children.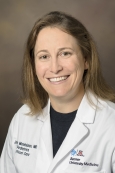 EM & Peds Faculty
Dr. Mendelson is the faculty lecturer and co-developer of the Advanced Pediatric Pre-hospital Emergency Care course.
Associate Medical Director, Northwest Fire District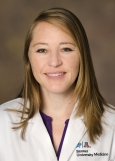 Medical Director, Northwest Fire District
Deputy Medical Director, Tucson Fire Department
Dr. Rice is the faculty instructor for the Critical Care course in the EMS degree program.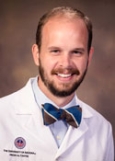 Asst. Medical Director, Wilderness Medicine
Medical Director, Mt. Graham International Observatory
EMS Degree Health Educators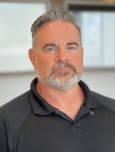 Health Educator
Health Educator who teaches the EMT course in the EMS Degree program. Retired Northwest Fire Department Deputy Chief, former tactical medic, Chair of the Fire and EMS Education Advisory Committee at Pima Community College. Member of the Pima County Animal Cruelty Task Force for the last 7 years. Has spent 14 years on the Child Fatality Review Team. Likes live music, hiking and has a Min Pin, Fox Terrier, and diabetic cat – all rescued.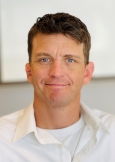 Health Educator
C J has been working in EMS since 2006, first as an EMT and soon after as a Firefighter/Paramedic. A 2005 graduate of the U of A, CJ is currently a Captain of the Northwest Fire District (NWFD). For the past ten years he has been engaged in EMS education and development at Northwest, as well as Pima Community College and the Arizona State Fire School. As a member of NWFD's EMS Division he helped overhaul NWFD's recertification process and co-founded the AREST CPR program with Drs. Rice and Gaither. While CJ is passionate about EMS education, he is even more passionate about positive patient outcomes. Ultimately, CJ wants EMTs and Paramedics to be trained to the highest possible standards to ensure the people they treat receive the best possible care.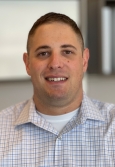 Health Educator
Milton is an instructor in the EMS Degree program. Paramedic for over 10 years with street experience from a busy, urban 911 agency in Denver, Colorado. Significant background in collegiate EMS, special operations, and training. Works with the county search and rescue team, as well as the public safety dive team. Holds a Master's degree in healthcare administration and management.  Enjoys hiking, skiing, SCUBA diving, and playing with his dogs.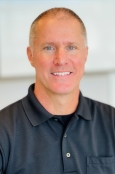 Health Educator
Matt is the Emergency Medical Technician (EMT) Course Lead Instructor.
Retired after 25 years as a Firefighter, EMT, Fire Safety Inspector and Arson Investigator with the City of Findlay (Ohio) Fire Department. Also holds an AAB in Business Management. Matt lives in Marana with his wife Brenda and they have two grown sons living in the Phoenix area.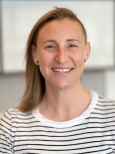 Health Educator
Instructor for the EMS Undergraduate degree program, Emergency Medical Technician course (EMT) and a Teaching Assistant for the new undergraduate Critical Care course. She is a flight medic and instructor who brings her real-world experience to the classroom.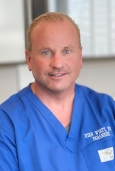 EMS Degree Staff

Academic Advisor, EMS Degree Program
I'm Shannon Scott and I am the academic advisor for the Emergency Medicine Services BS and minor. I spent the last four years working as an advisor in the School of Natural Resources and the Environment here at the UA and love working with students who want to pursue science degrees. Tucson has been my home for nearly 25 years and I was raised in Phoenix so I feel quite comfortable in the warm Sonoran Desert.  I did leave Arizona for several years to complete a BA in Marine Biology and to work as a bike tour guide in Europe and Latin America.  I also have my MA in Latin American Studies from the UA.  When not feeding my two very active teenage boys, I love to hike, mountain bike and travel.