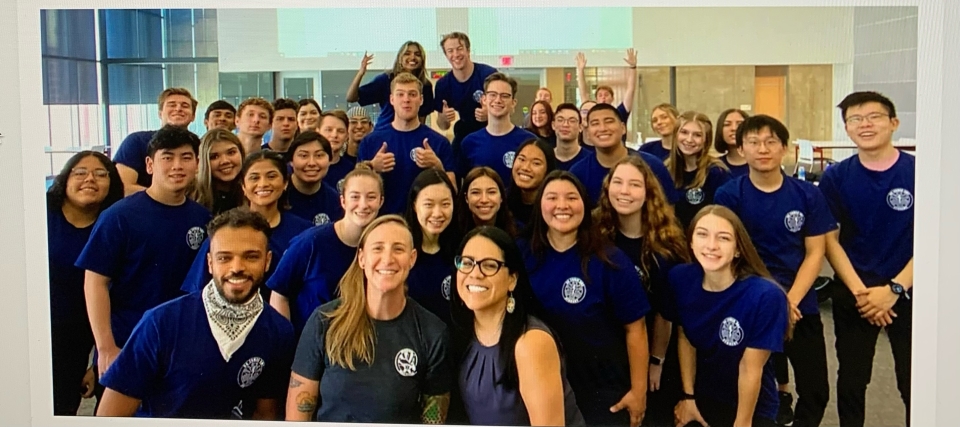 EMD 197 - Emergency Medical Technician (EMT)
This course has 2 sections offered in Fall, Spring and Summer each academic year. 
This workshop provides the medical knowledge necessary to become an Emergency Medicine Technician. It provides a brief introduction to EMS systems, the structure and history of EMS, and will focus on providing the fundamental knowledge necessary to become an EMT. With completion of EMD 197, students will have attained the required didactic training hours to meet the National Registry of Emergency Medical Technicians (NREMT) prescribed requirements for Emergency Medical Technicians (EMT). This course is delivered fully in-person encouraging group collaboration and community. 
Students who complete the EMT certification process may apply for jobs in the field or in UEMS on UA Campus. Students may also declare the Minor in EMS after getting permission from their Major Advisor. If you would like more information on the EMS Minor reach out to Shannon Scott: To make an appointment with Shannon click here: Trellis Advise Appointments or send an email to SMS8@arizona.edu
This course is only available to students who are matriculated at the University of Arizona (Main Campus). Individuals who are interested in taking this course and are NOT UA students may complete a non-degree seeking application through the application portal here. Information about the cost for a 4 credit course and the application process is included at the same link. We encourage Non-UA students to apply!
If you have questions about the course and certification reach out to: