Contact our program academic advisor to set up an advising appointment:
Shannon Scott
Common questions to discuss with your advisor:
Do I meet the program requirements?
Do I have credits from another institution that will transfer to the UA?
If I am already a UA student, how do I change my major?
If I am already a UA student, how do I add/change my minor to EMS?
What if I have questions about my Paramedic or EMT Certification status?
Do I need to take all of my classes on campus?
I am a Military Veteran, Active Duty, or Reserves, where do I go for information specific to my situation? 
---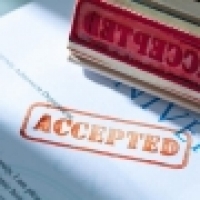 Will you be a new Wildcat on UA main campus?
Find out how much it will cost using The UA Tuition Calculator here
Campus: Main Campus
Academic Career: Undergraduate
College, Program, or Differential Tuition: Not listed
To receive financial aid, you will need to complete your FAFSA application here
Are you ready to take your career to new heights?
Apply to the University of Arizona main campus using the following steps:
Decide what kind of student you are (Applicants will be considered Transfer Students based on Paramedic Certification).
Select How to Apply.
Complete steps listed for your particular status.
On your main campus application, please select the following categories:
UA College: Medicine
Major: Emergency Medical Services
Do NOT choose UA Distance or Online Campus

If you are interested in applying to the UA Online Campus program you find out more information and apply here