Emergency Ultrasound Fellowship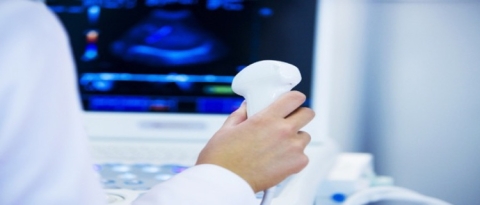 The University of Arizona Department of Emergency Medicine Emergency Ultrasound Fellowship is a one-year program developed to train future leaders in emergency ultrasound. Our fellowship program is led by highly dedicated, accomplished faculty committed to quality teaching, research, and clinical practice. Point-of-care ultrasound is routinely used by residents and faculty for patient evaluation in our emergency department. Multiple emergency medicine faculty members are credentialed by the hospital to perform and interpret point-of-care ultrasound examinations. We have several ultrasound systems (Zonare, Philips, Mindray, and GE) for scanning in our emergency department. We have a web-based image archival system (QpathE) to manage quality assurance, teaching, research, billing, and credentialing. Currently, there are six (6) fellows in our Emergency Ultrasound Fellowship program.
Our goal is to provide you the tools and expertise necessary to run an emergency ultrasound program. We follow the Emergency Ultrasound Fellowship guidelines established by The Society for Clinical Ultrasound Fellowships (SCUF) and American College of Emergency Physicians, Section of Emergency Ultrasound. Fellows will be trained in all aspects of Emergency Ultrasound, including advanced ultrasound applications; resident and faculty education; research and grant writing; ultrasound workflow; image management; equipment maintenance; credentialing; billing; documentation, and reimbursement. Graduates of this fellowship will be equipped with skills required to function competently in the role of Emergency Ultrasound Director in both academic and community settings and Emergency Ultrasound Fellowship Director in an academic environment. We hope you will consider being a part of our emergency ultrasound program.