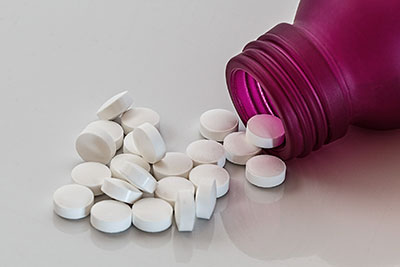 UA Emergency Medicine physicians are training first responders to recognize opioid overdoses and properly administer the drug naloxone to save lives.
The training is part of a four-year, $3.1 million grant from the U.S. Substance Abuse and Mental Health Services Administration (SAMHSA) to the Arizona Department of Health Services (ADHS) in early 2018. Of the $3.1 million, The UA Center for Rural Health, at the University of Arizona's Mel and Enid Zuckerman College of Public Health, received $2.2 million.
The UA Department of Emergency Medicine has nationally renowned experts in the education and training of emergency medical providers, as well as in the treatment of opioid abuse. The role of the UA Department of Emergency Medicine faculty, under the leadership of Amber Rice, MD, Joshua Gaither, MD, and Daniel Spaite, MD, are to assist the Department of Health Services (DHS) and the College of Public Health to: 
Train law enforcement officers on the recognition of narcotic overdoses and the administration of naloxone.
Develop and implement an EMS intervention (SBIRT) that will identify and then direct individuals addicted to alcohol or drugs into rehabilitation programs.
Evaluate the ability of the brief intervention to be used by EMS providers and its effectiveness. 
The training course provides law enforcement, EMS and fire agencies the resources, knowledge, skills, and abilities to properly carry, handle and administer naloxone in overdose situations, and perform cardiopulmonary resuscitation when warranted.
Naloxone (also known as Narcan®) is a medication called an "opioid antagonist" used to counter the effects of opioid overdoses, such as morphine and heroin overdose.
In June 2017, Arizona Governor Douglas Ducey signed a declaration of emergency and notification of enhanced surveillance advisory in response to the significant deleterious impact the opioid epidemic has had in Arizona. From 2012-16 Arizona opioid-related deaths increased by 74 percent. In 2016, the Arizona Department of Health Services (ADHS) confirmed 790 opioid-related deaths, more than two per day. In the same year, Arizona's EMS agencies responded to more than 64,000 substance-abuse-related 911 calls (175 calls per day). Governor Ducey's declaration required the ADHS director to "develop and provide training to local law enforcement agencies on proper protocols for carrying, handling, and administering naloxone in overdose situations."