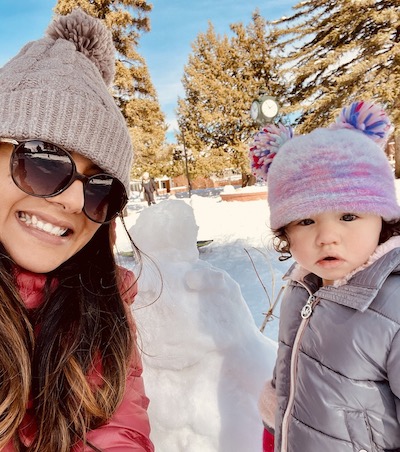 Priti Rawani-Patel, MD, MA, is a clinical assistant professor in the UArizona Department of Emergency Medicine. She came  to the department from Los Angeles County USC Medical Center in Los Angeles, where she served as assistant professor of clinical emergency medicine. Dr. Patel is a former chief resident in the Combined Emergency Medicine and Pediatrics Residency Program at UArizona. She received her undergraduate degree from Stony Brook University and master of science in medical sciences degree from Boston University. She earned her medical degree from St. George's University College of Medicine in Granada. Her interests include pediatric emergency medicine and pediatric critical care.
Where are you from?
I am from Long Island, New York. 
Why did you decide to join the UA DEM faculty?
When I first moved to Tucson for the EM & Pediatrics Residency, I for sure thought I would be on the first plane back to New York when residency finished. However, after spending five years here, my attendings and colleagues became my family and I wanted to remain a part of this amazing department. I worked at LAC-USC for a year, but always knew that I wanted to come back to the UA and remain a part of the EM & Pediatrics program. 
What got you interested in emergency medicine?
I became interested in Emergency Medicine after my medical school rotation in the ED. I love the fast pace of the ED, the wide range of pathology, and being there for people when they feel most vulnerable. 
Why did you choose pediatric emergency medicine as your specialty?
There is nothing that brings me more joy than giving a child a popsicle and telling their parents that their child will be OK! All kidding aside, I absolutely love working with kids, but there is also nothing scarier than a really sick child. On a good day, I get to tell parents that their child will be just fine, but on those days when a child is really sick, I know that my training in EM & Pediatrics has prepared me to care for them and saving a child's life is my "why" for coming to work each day.  
What are the most meaningful aspects of your work?
As above, helping a sick child feel better or giving a new parent reassurance that their baby is perfect is the best part of my job. Being part of the EM & Pediatrics program is like working with family every day. The residents keep me motivated to be a lifelong learner and I feel lucky to be a small part of their training. 
What do you like to do in your free time?
In my free time, I love spending time with my husband, our two-year-old daughter, and our two dogs. We love being outdoors, going on frequent trips to San Diego and spending time at the beach. I love to cook and try new recipes, read, and ride my Peloton!