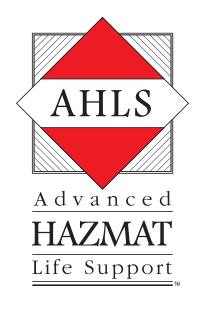 Healthcare professionals face diagnostic and therapeutic challenges caring for patients exposed to chemicals, biological agents, and radiation. Lack of knowledge can be fatal when treating victims of hazardous materials incidents and toxic terrorism.
Advanced Hazmat Life Support (AHLS) has trained more than 19,000 healthcare professionals from 70 countries to assess and treat patients exposed to chemical spills, toxic terrorism, and other disasters. AHLS empowers healthcare professionals to better serve their patients and communities by identifying characteristic signs and symptoms of toxicity and toxidromes, and by learning how to obtain and use specific antidotes.
Part of the Arizona Emergency Medicine Research Center, a Center of Excellence at the University of Arizona College of Medicine, AHLS is hosting Preparedness Week April 16-19. A group of interdisciplinary colleagues, including paramedics, nurses, nurse practitioners, doctors, physician assistants, pharmacists, respiratory therapists, public health professionals, and others will come together for an exciting, interactive, and educational week of Preparedness Week courses:
April 16-17, AHLS Provider Course
April 18, AHLS Instructor Course
April 18, AHLS for Tox-Medics Course
April 19, AHLS for Radiological Incidents & Terrorism Course
April 19, Advanced Disaster Preparedness & Response Course
University of Arizona AHLS Instructors:
Frank Walter, MD; Mazda Shirazi, MD, PhD; Robert French, MD; Nicholas Hurst, MD, MS; Michael Ori, MD; Steven Dudley, PharmD; Jaiva Larsen, MD; Dan Beskind, MD; Joshua Gaither, MD; Amber Rice, MD; and Moses Mhayamaguru, MD
International AHLS Instructor and special guest:
Angel Ivan Alvarado Lopez, MD, is a medical specialist with ISESALUD, the Ministry of Health of the State of Baja California, Mexico. He also is director of Health Services for the City of Ensenada's Rescue Service in Baja California, Mexico.
For more information please visit ahls.org.
Contact: Jenn Ronnebaum, MBA, 520-626-2305