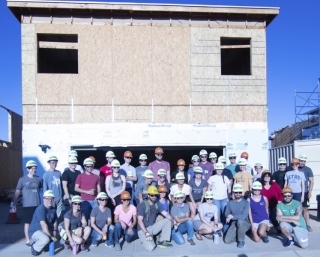 September was EM Month of Service (#emdayofservice), a national philanthropic campaign sponsored by the Emergency Medicine Residents Association (EMRA). The EM Day of Service is a specialty-driven event where emergency care providers identify community needs and volunteer to address those needs. 
The campaign encourages EM providers to choose a day or multiple days throughout September to organize opportunities to give back to the community. This year, the UA Department of Emergency Medicine faculty, residents, and students volunteered to help build affordable housing with Habitat for Humanity Tucson.
View the photo gallery here.