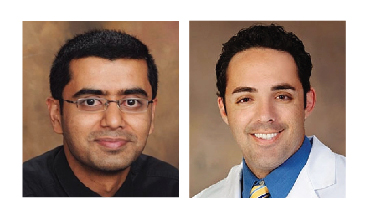 Jarrod Mosier, MD, associate professor of emergency medicine in the College of Medicine – Tucson, is among 13 teams of UArizona researchers to jump-start projects to fight COVID-19, thanks to seed funding through the BIO5 institute.
The university's BIO5 Institute, which connects hundreds of researchers in different disciplines to address complex challenges, was able to swiftly respond to the pandemic and release a round of seed funding via the Technology and Research Initiative Fund, which will enable researchers to positively impact the health of Arizonans and combat the global pandemic through their efforts  More than $500,000 has been awarded to the teams.
Dr. Mosier will work with Vignesh Subbian, assistant professor in the College of Engineering, to compile characteristics of hospitalized COVID-19 patients in Arizona. In addition to creating databases, the UArizona researchers will address public health concerns by exploring relationships between COVID-19, pre-existing health conditions and the environment.
Read more about the how the researchers – BIO5 Institute members representing seven UArizona colleges – will use TRIF funds to understand the lifecycle of the novel coronavirus, identify potential treatments and create patient databases to expand understanding of the disease, among other goals.