Tuesday, April 17, 2018, 9 a.m.-noon
The University of Arizona College of Medicine – Tucson
Conference Room 5403
Keynote Speaker: Joseph J. Zorc, MD, MSCE
"Pediatric Respiratory Disease as a Model for the Future of Emergency Department Research"
UA Emergency Medicine residents will present their research projects at the UA Department of Emergency Medicine Resident Research Forum Tuesday, April 17. Each year, EM residents give oral presentations followed by a question and answer period on research projects they have worked on as part of the department's ScholarQuest program.
Through the ScholarQuest, EM residents team up with EM faculty and research staff to develop research projects, submit abstracts to national meetings, and present their work to a panel of local faculty judges at the annual forum.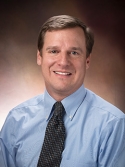 This year's keynote speaker is Joseph J. Zorc, MD, MSCE, who will present "Pediatric Respiratory Disease as a Model for the Future of Emergency Department Research." Dr. Zorc is the Mark Fishman Professor in the Department of Pediatrics of the Perelman School of Medicine at the University of Pennsylvania, and the director of Emergency Information Systems at The Children's Hospital of Philadelphia (CHOP). 

Contact: Susanne Olkkola, MEd, MPA, 520-626-8819, solkkola@aemrc.arizona.edu.