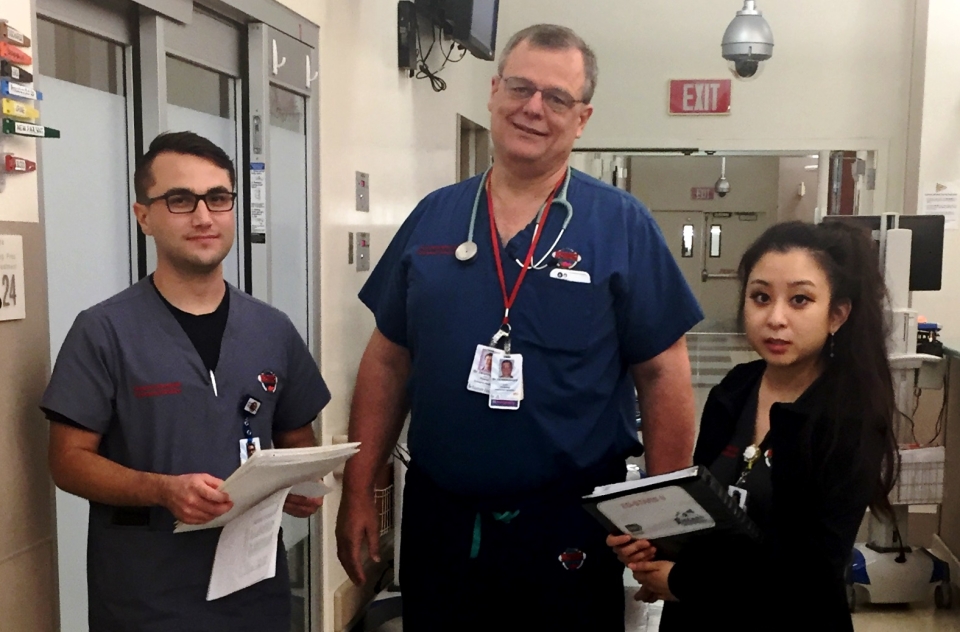 The Arizona Emergency Medicine Research Center (AEMRC) Tucson has a very active and growing research portfolio. The AEMRC projects include research collaborations that bridge multiple departments and colleges not only in Arizona, but in other states as well. The funding for research projects in this department is very diverse: private foundation, federal government (mostly HHS grants), private business, and state government among others. The strong focus and commitment to research is clearly demonstrated by the ScholarQuest project that leads each and every resident in the Department of Emergency Medicine through an original research project and its presentation. The AEMRC also supports an undergraduate and graduate program, the Research Associate Program (RAP), that encourages its students to learn best practices in research and to participate in ongoing research projects. The AEMRC seeks opportunities to increase its research agenda and to involve an ever-increasing number of students, residents and faculty.
Kurt Denninghoff, MD is the Associate Director of the AEMRC Tucson and is very active in research, both his own and as serving as a mentor to junior faculty and students. He directs a clinical research platform that has successfully set new standards of excellence for process innovation and trial enrollment. Clinical research nurses are now deployed 24 hours a day, seven days a week at both academic Emergency Departments in Tucson (Banner - University Medical Center Tucson and South campuses), screening 100 percent of the more than 110,000 patients we serve annually for potential inclusion into the nation's leading clinical trials.

IRB forms are frequently revised. BE SURE TO USE THE CURRENT VERSION FOUND ON THE HSPP WEBSITE. The HSPP website has been reformatted and there are many new guidance materials available.