Dr. Kenneth V. Iserson, DEM professor emeritus, writes about his experiences as lead physician for the U.S. Antarctic Program at McMurdo Station in Antarctica.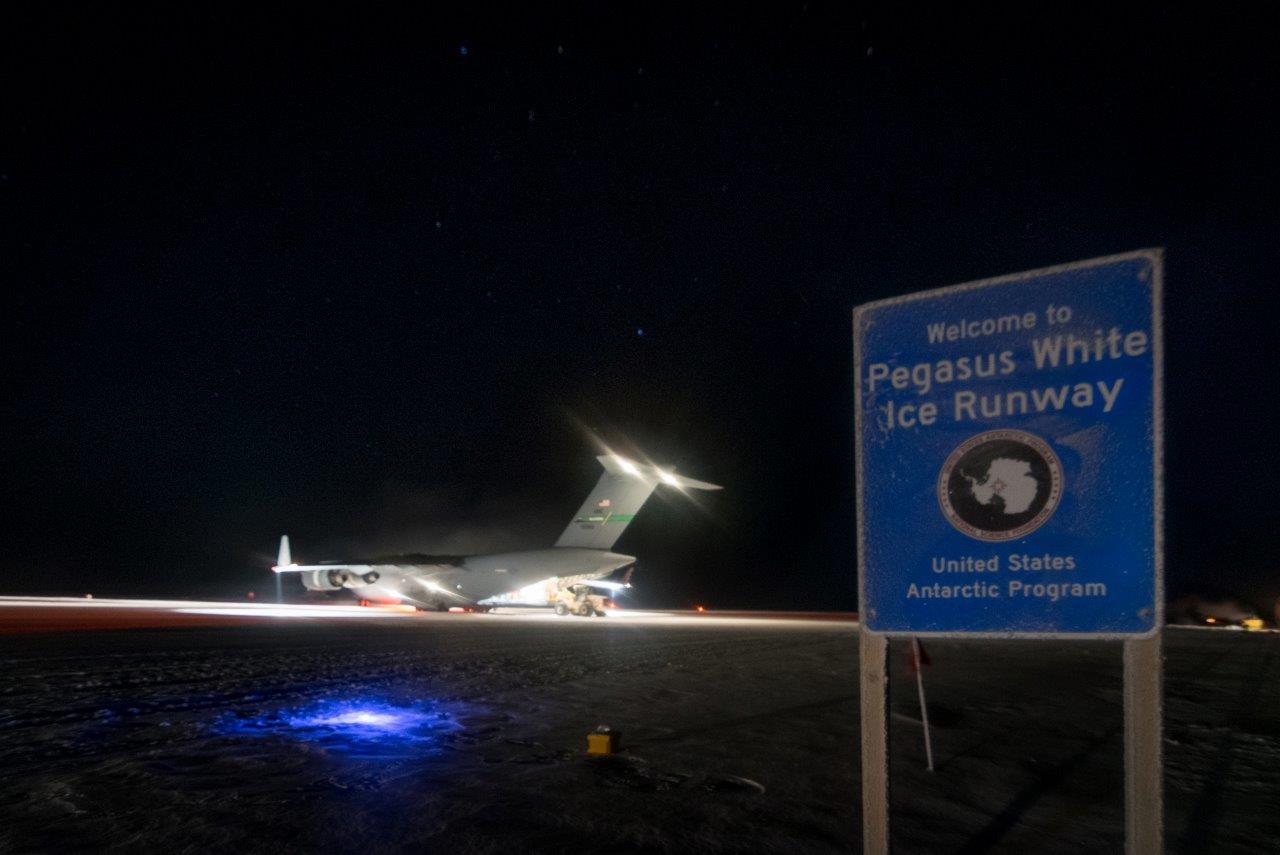 One unusual thing about this winter season is that we have a flight—or are supposed to have one—about every five weeks. Our June and July flights arrived, although July's was delayed due to severe weather. The planes deliver new personnel, equipment for construction, a little fresh food and mail. They also bring "the crud." My solution to keep the flu from rapidly spreading through the population: restrict the first identified individuals to their quarters until they stopped coughing and were afebrile. That seemed to work for the June flight. We'll see what happens with the next flight.
We haven't had too many serious medical or dental cases lately. However, the station "geared up" to support the South Pole medical evacuation flight in case they came off the continent in our direction. (On June 22, a flight rescue mission was deployed by the National Science Foundation to transport two seriously ill workers from the Amundsen-Scott South Pole research station to a medical facility in Chile for medical care. Read about it in the NSF website.) They didn't, and things got back to normal, sort of.
The next glitch was the vital off-continent communications equipment on the frozen island 50 miles across the sea ice required a technical team to go there to repair it. Why is it out there? That's the nearest site where our signals can hit the satellite and avoid the very tall, active volcano, Mt. Erebus. I provided medical support for the team and all went well.

As part of our emergency planning, we held an MCI (Multiple Casualty Incident) drill with about one-third of the station participating. In preparation, we spent weeks training auxiliary teams, including lab techs (they were already familiar with chemistry procedures), x-ray techs (who learned to take decent films), pharmacy techs (one of whom had really been one in the past), and a slew of stretcher bearers, scribes and security people. We were also able to recruit an RN who holds various non-medical positions on station — which is not unusual.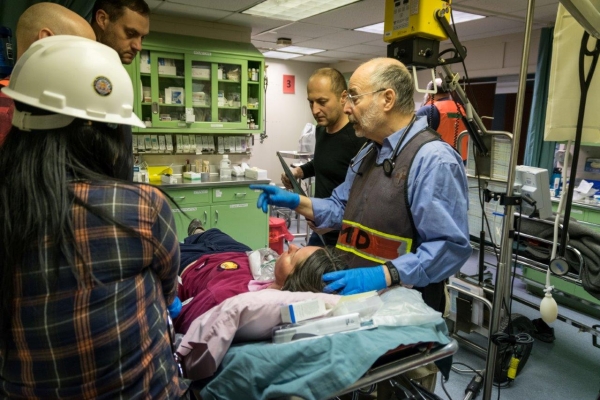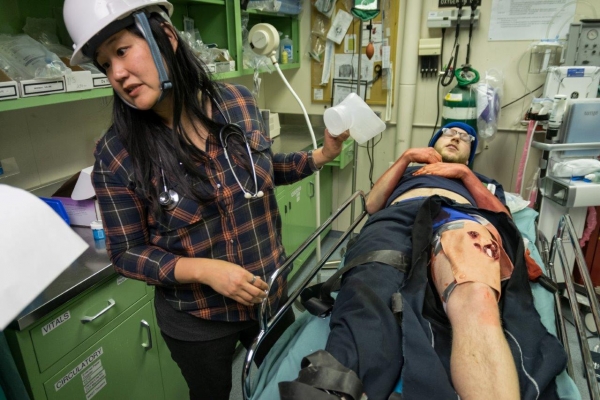 Not all was work. The tradition at every station in Antarctica is to have a Mid-Winter Dinner. Decorated with huge cardboard dinosaurs hanging from the ceiling, ingenious window coverings and table decorations, the Galley was transformed into a ballroom that fit the finery that our isolated population dug up to wear. Some looked much better than others. As expected, the food was outstanding!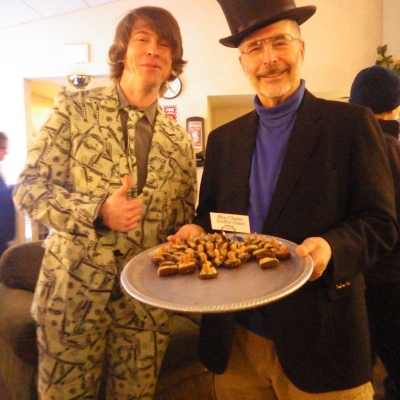 With the McMurdo staff being almost all Americans, we had a blast at our July 4 celebrations. We held a carnival-type party, where many of us made booths. Mine was a medical dart board. We had a chili cook-off, a barbeque (yes, some brave folks did it outside since it was only about -50F), human Jenga, and a talent contest with some great music.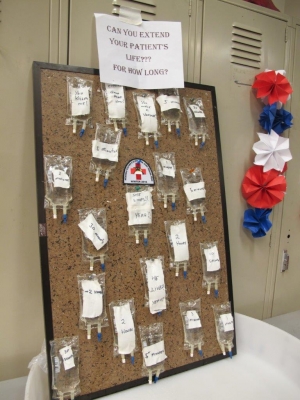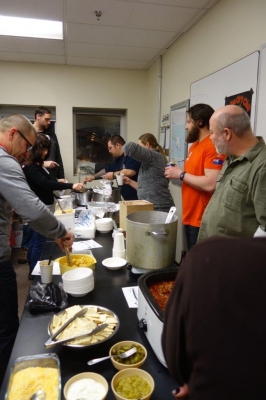 Our traditional parade, which had to be postponed due to REALLY bad weather, was actually held on July 4 and included a car from the New Zealand base sporting the sign; "Great Britain, The 51st State," reflecting the Brexit turmoil.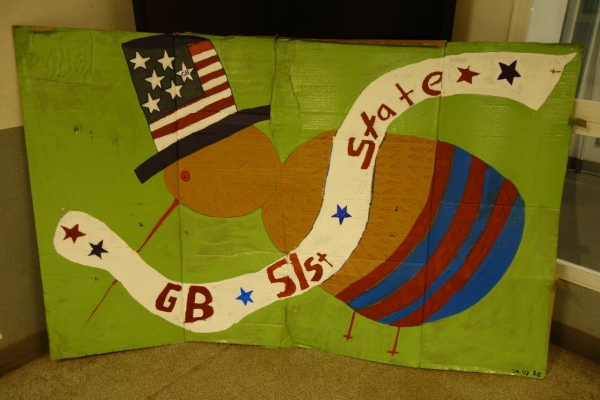 Right now, we're anticipating the first sunrise on August 19 (which is your August 18). We can again see the faintest outline of the NASA satellite dish on the ridge over McMurdo at noon, if the weather is clear and the snow is not blowing. Soon after, the population will double at "Winfly," which will signal the end of our near isolation.
I'm looking forward to some time on a sandy and warm beach.
--Ken