PECARN

The University of Arizona Emergency Medicine Research Center (AEMRC) – Tucson at the University of Arizona Emergency Medicine Department is an ancillary site for the Pediatric Emergency Care Applied Research Network (PECARN).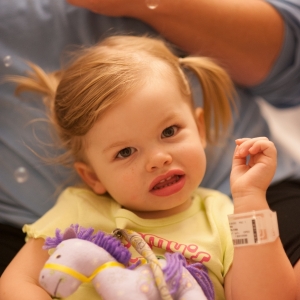 PECARN is funded through federal grants from the Emergency Medical Services for Children, a branch of the Health Resources Services Administration Maternal and Child Health Bureau. Founded in 2001, it is the nation's first federally-funded pediatric research network dedicated to the prevention and management of acute illnesses and injuries in children.
Pediatric health problems can be difficult to solve because they occur relatively infrequently. PECARN provides the leadership and infrastructure required to conduct multicenter research studies, bringing together the large pediatric populations necessary to speed the discovery of answers to important issues affecting children and their families.
As one of PECARN's ancillary sites, the AEMRC will be the lead investigator site for ED-SAMS, a multicenter, randomized controlled clinical trial, and will continue to collaborate with the network to support future studies. We will also be the PI site for the AZ-SWED PECARN Clinical Trial.
The AEMRC brings important experience in pediatric emergency clinical trials management, including exception from informed consent, asthma management approaches that successfully reach into underserved communities, and NIH-funded, region-wide, prehospital traumatic brain injury research. The AEMRC substantially increases access to rural and prehospital patients and has the largest representation of Hispanics and Native Americans in the United States.
PECARN institutions care for more than one million children each year in academic, community, urban and rural hospitals and emergency medical services (EMS) systems. The network provides support for research collaboration among emergency medicine research investigators and encourages incorporating those results in the care of ill and injured pediatric patients everywhere.
Kurt Denninghoff, MD, Distinguished Professor of Emergency Medicine, Professor of Optical Sciences, Associate Head of Research, and Director, Clinical and Translational Research Collaboration, is the principal investigator.
For more information, please contact:
Kurt Denninghoff, MD
1501 N. Campbell Avenue | PO Box 245057
Tucson, AZ  85724-5057
(520) 626-1551
kdenninghoff@aemrc.arizona.edu